The Perfect Neighborhood Spot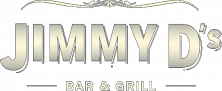 If you're looking for the best pizza in Franklin look no further than Jimmy D's Bar and Grill. Jimmy D's is your local neighborhood spot for cold beer, cocktails, and a great time. If you're looking for a pool hall in Franklin Jimmy D's has you covered there as well too.  Add delicious pub style food  to the cold drinks, pool tables, and great atmosphere and Jimmy's D's is your place. 
A friendly neighborhood bar with local prices for the freshest food. Locally sourced produce, and reasonably priced drinks.
Thursday night is Prime Rib night!
Monday: CLOSED
Tuesday: CLOSED
Wednesday: 3:00 PM – 11:59 PM
Thursday: 3:00 PM – 12:00 AM
Friday: 3:00 PM – 12:00 AM
Saturday: 12:00 PM – 12:30 PM
Sunday: 12:00 PM – 12:00 AM